South Africa

National Regulator for Compulsory Specifications (NRCS)

Electrical safety regulatory body

According to the South African standard Government Notice R 89 dated 6 February 2009, IEC, imported electrical safety products require a Letter of Authority (LoA) for conformity assessment prior to export/sale/customs clearance. Test reports must be issued from national accreditation bodies which are in agreement with the International Laboratory Accreditation Cooperation (ILAC) and/or from laboratories of a national accreditation body that is a member of the IECEE CB Scheme. In addition to the LoA, manufacturers of regulated products may choose to obtain the South African Bureau of Standards (SABS) mark. They must also comply with SANS and/or IEC Standards
NRCS requires a local representative, and manufacturers must first register with the NRCS Electrotechnical Department before a LoA is issued.

Energy efficiency regulator

Appliances sold in South Africa mark on the South African Energy Efficiency Label. The label indicates the product's estimated electricity usage and how its efficiency is rated in relation to other products in the same category.
MEPS: South Africa has established regulations to ensure that products sold in the country meet Minimum Energy Performance Standards (MEPS). These regulations are designed to protect consumers who may purchase power-hungry appliances.

Target Product:
Air Conditioner, Dishwasher, Electric Oven, Light Bulb (Light), Refrigerator & Freezer, Hot Water Reservoir, Tumble Dryer, Wash-Dry Combine, Washing Machine

MEPS:

Minimum Energy Efficiency Class Class A: Dishwashers, Electric Ovens (Small and Medium), Washer-Dryers, Washing Machines
Minimum energy efficiency class Class B: air conditioner, electric oven (large size), refrigerator, refrigerator-freezer, hot water reservoir
Minimum Energy Efficiency Class Class C: Chiller
Minimum Energy Efficiency Class Class D: Tumble Dryer
Other: Audio-visual equipment -
Power consumption should not exceed 1W, except for set-top boxes, which should not exceed 3W in passive standby mode.

South Africa Bureau of Standards (SABS)

SABS is the South African Standards Authority, EMC Conformity Certification Body. As a compulsory certification for electromagnetic waves in South Africa, a third-party designated testing agency system was introduced from July 2016 for all non-communication electrical and electronic products imported and sold to South Africa, and certification must be obtained from SABS (South Africa Bureau of Standards).

Target Products:
All non-communication electrical and electronic products (according to CE EMCD certified items)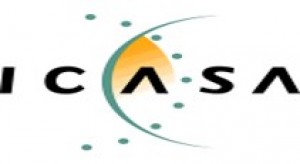 Independent Communications Authority of South Africa (ICASA)

Wireless and Telecom

In accordance with the South African standard, products with wireless or wired communication technology must obtain mandatory approval/type approval from ICASA by the local importer or agent prior to export/sale/customs clearance.

Target Products:
Includes Bluetooth/Wi-Fi devices, short range devices, GSM/Cellular frequencies, analog communications, digital, fax machines, modems, telephone terminals and related equipment, most wireless devices and terminal devices connected to public telephone networks and other wire and wireless devices.