Workshop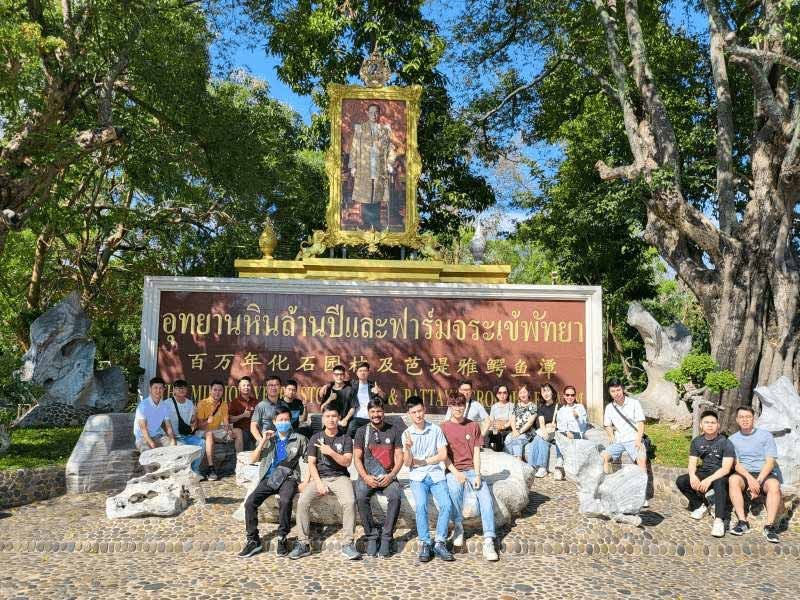 From December 15th to December 18th 2022, PCN - GCL went on a business workshop held in Thailand. Employees from the PCN Asia Branch (Thailand, Vietnam, South Korea, India branch), GCL Hanoi and GCL Ho Chi Minh have participated in this workshop.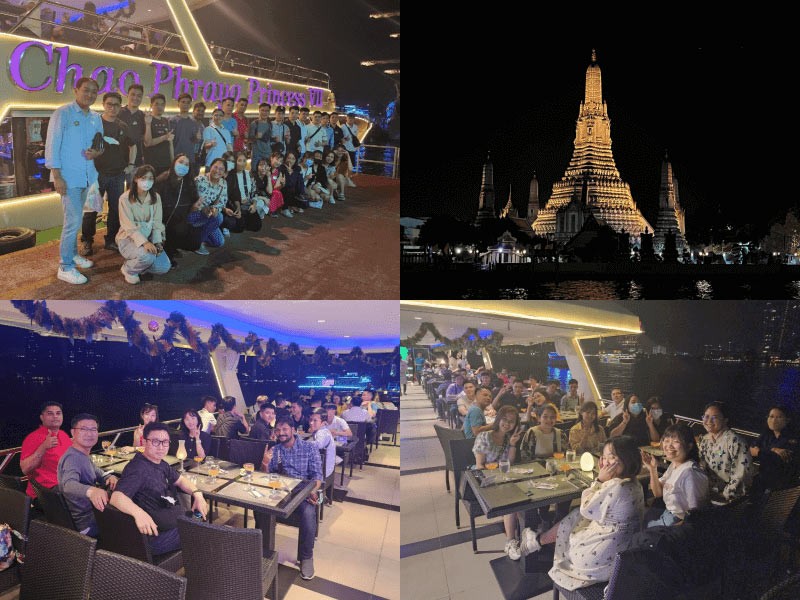 After sharing greetings to our reunited co-workers from different countries, dinner was held at Asiatique The Riverfront on the Royal Princess Cruise.

We finished the first day off with a 2 hour entertaining performance on board served with appetizing meals, alongside with the eye-catching view of Bangkok's famous travel spots on the riverside as a background.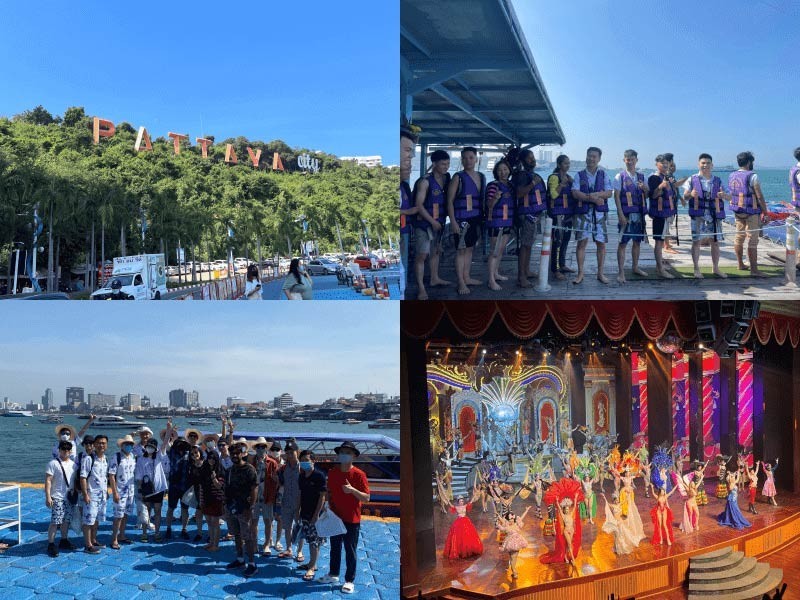 The second day of the workshop schedule started in Koh larn, an island which is 7km off the coast of Pattaya. Through experiencing diverse watersports such as boat riding and paragliding which are not easy to enjoy on a daily basis, all PCN and GCL employees looked like they were having an exhilarating moment.

After dinner, we got tickets to the Alcazar Show. The Alcazar show's dance performance of delivering diverse Cultures and musics to the audiences made it ideal to our multinational workers from PCN and GCL.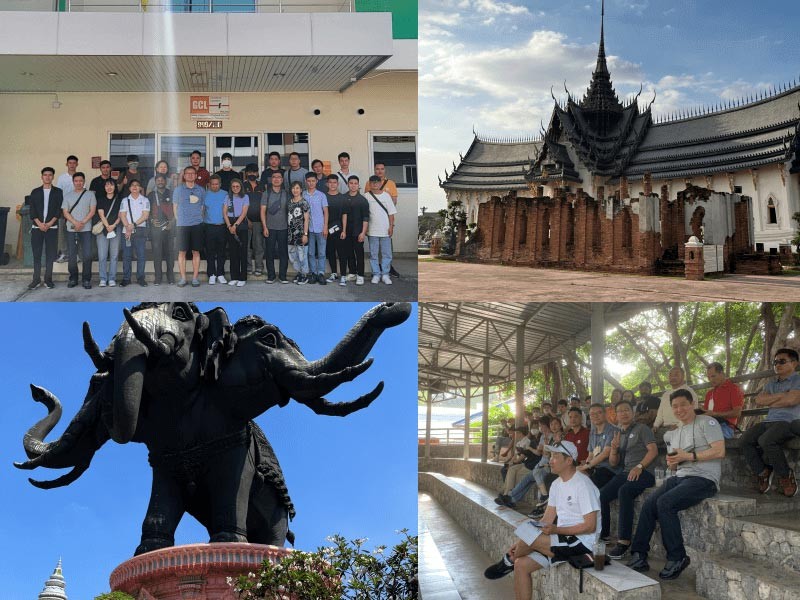 On day 3 of the workshop trip, it started off in Bangkok Samutprakan Crocodile Farm and Zoo, enjoying the sight of countless crocodiles, tigers and elephants in the largest crocodile farm in the world.

On the next schedule we visited the largest GCL laboratory, the GCL Thailand branch, and viewed their laboratory equipment and facilities. After sharing our greetings we moved on to visiting the world's largest outdoor museum, Ancient City and The Erawan Museum. Exploring the recreation of Thailand's past buildings such as Hindu and Buddhist temples and floating houses, it was an eye opener to their culture and tradition.

During this 4 day workshop trip with our fellow PCN and GCL co-workers, it was the perfect time to take a breath from our busy work and create a stronger bond with the time spent together. Finalizing 2022, this workshop gave us time to get prepared and stay energized for the upcoming year 2023.