HMD BR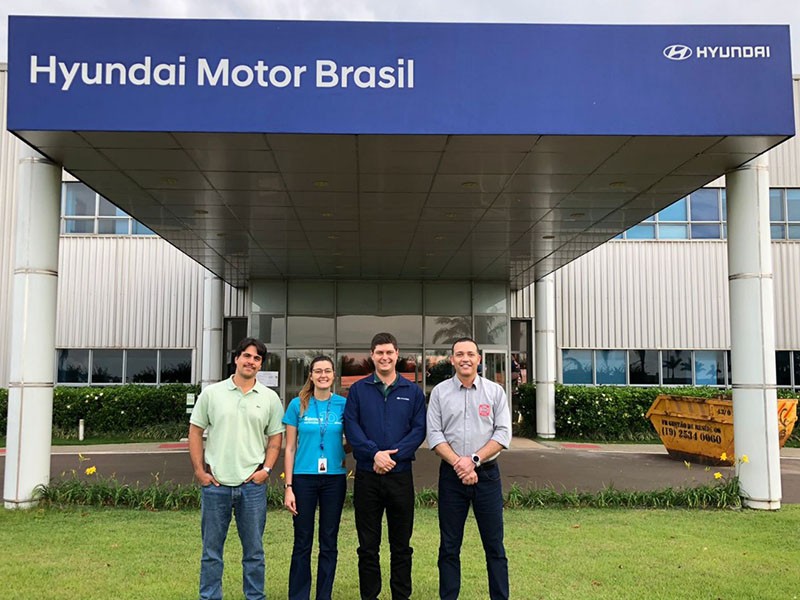 PCN do Brasil carried out approval work after a factory inspection for solid waste certification at Hyundai Motor Company's Brazil plant.

The Hyundai Motor Brazil plant is located in the city of Piracicaba.
Responsible for manufacturing and marketing the HB20 family of compact cars and compact SUVs. They are expanding activities by exporting to neighboring countries such as Argentina, Colombia, Paraguay and Uruguay.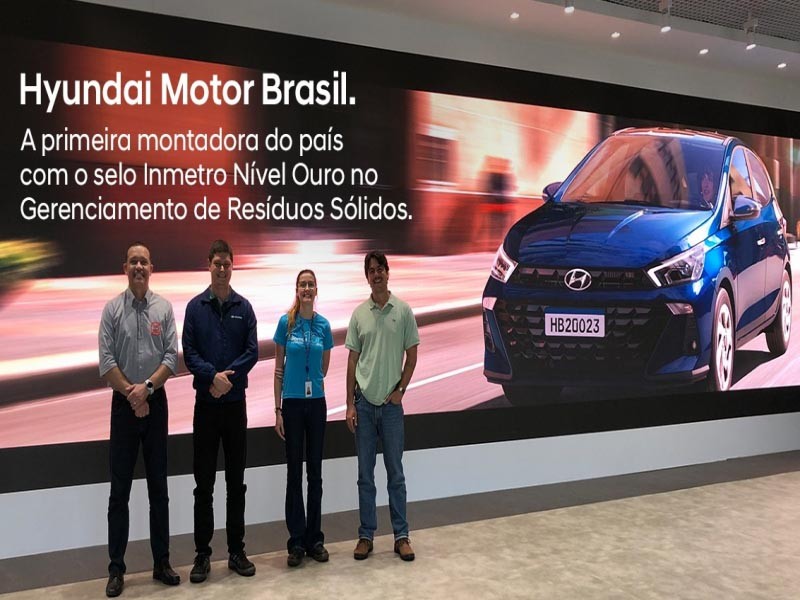 - Jonas Fassina (PCN auditor of Brazil); David Marques (Environment Supervisor at Hyundai Motor Brazil); Ana Clara Mello (Environment Analyst at Hyundai Motor Brazil) and Caio Raposo (PCN auditor of Brazil).

Audit carried out at the factory in Piracicaba (SP) awarded gold level seal to the automaker, being the first car manufacturer in Brazil to achieve the classification.
98% of the requirements of the certification program were met, which aims to recognize programs for the management and optimization of waste generated.

Hyundai Motor Brasil received the Certificate of Solid Waste Management at gold level, after an audit conducted and prepared by the PCN Product Certification Body (OCP) of Brazil, approved by Inmetro, at the plant in Piracicaba, São Paulo. The company thus becomes the first automaker in Brazil to obtain certification in this degree of evaluation, meeting 98% of the program's requirements.

The award recognizes management programs and solid waste in accordance with the principles and objectives established by the National Solid Waste Policy (Law 12.305/2010), aligned with the requirements of state and municipal provisions, the resolutions of the National Council of the Environment (CONAMA) and the requirements of the environmental management system, established by the ABNT NBR ISO 14001 standard.

"We are the first automaker to achieve this level of compliance and we are very proud to receive the Gold Level recognition, which reinforces our seriousness with the reduction of environmental impacts and demonstrates that we are on the right track with our solid waste management in Brazil," says Ricardo Martins, Administrative Vice President of Hyundai Motor Brazil.