CSIR VC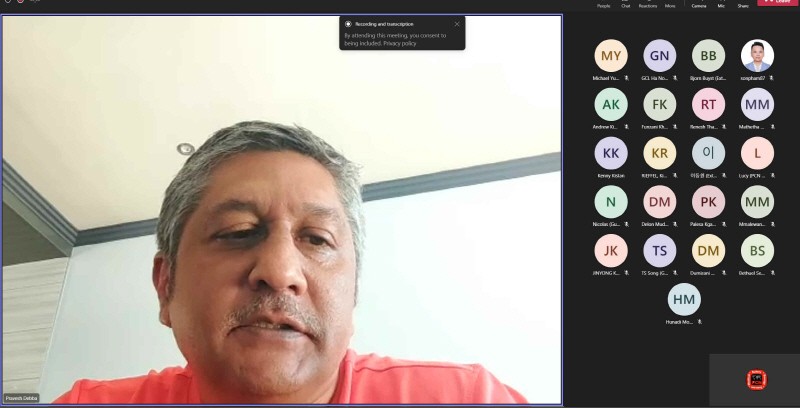 On November 18th, CSIR, a national research institute from South Africa (https://www.csir.co.za/) , requested a video conference with PCN - CSIR related to E-mobility.

PCN explained the methods and conditions to activate the e-mobility related industries in South Africa. Within the 12 minute video conference, the representative of CSIR and PCN head office of South Africa, Asia, Brazil and China alongside Professor Lee Dong Won (Future Mobility Research Center - Professor at Ajou Automotive University) has participated in KTL under the leadership of Director Song Tae Seung.
Further details will be discussed after receiving specific inquiries, and PCN will continue to do its best to revitalize the e-mobility industry in South Africa.

Thomas - Cooperation plan on the E-mobility industry's research and development
Kim Rieffel - Description of the progress and goals of cooperation with the Brazilian government.